I have been covering the Covid-19 pandemic since its onset in China. During my recent stay in Beijing for a month-long language intensive program, I was caught in the midst of the coronavirus outbreak and started reporting on the latest developments in January. I presented daily updates on my blog, Off the Silk Road, which garnered national and local media attention, including interviews with NPR, The Boston Globe, USA Today and WCAX Channel 3 (the CBS affiliate in Vermont). I launched Off the Silk Road in 2015 to catalogue my tours around China, but have since adapted it to include my observations and study of the evolution of Covid-19.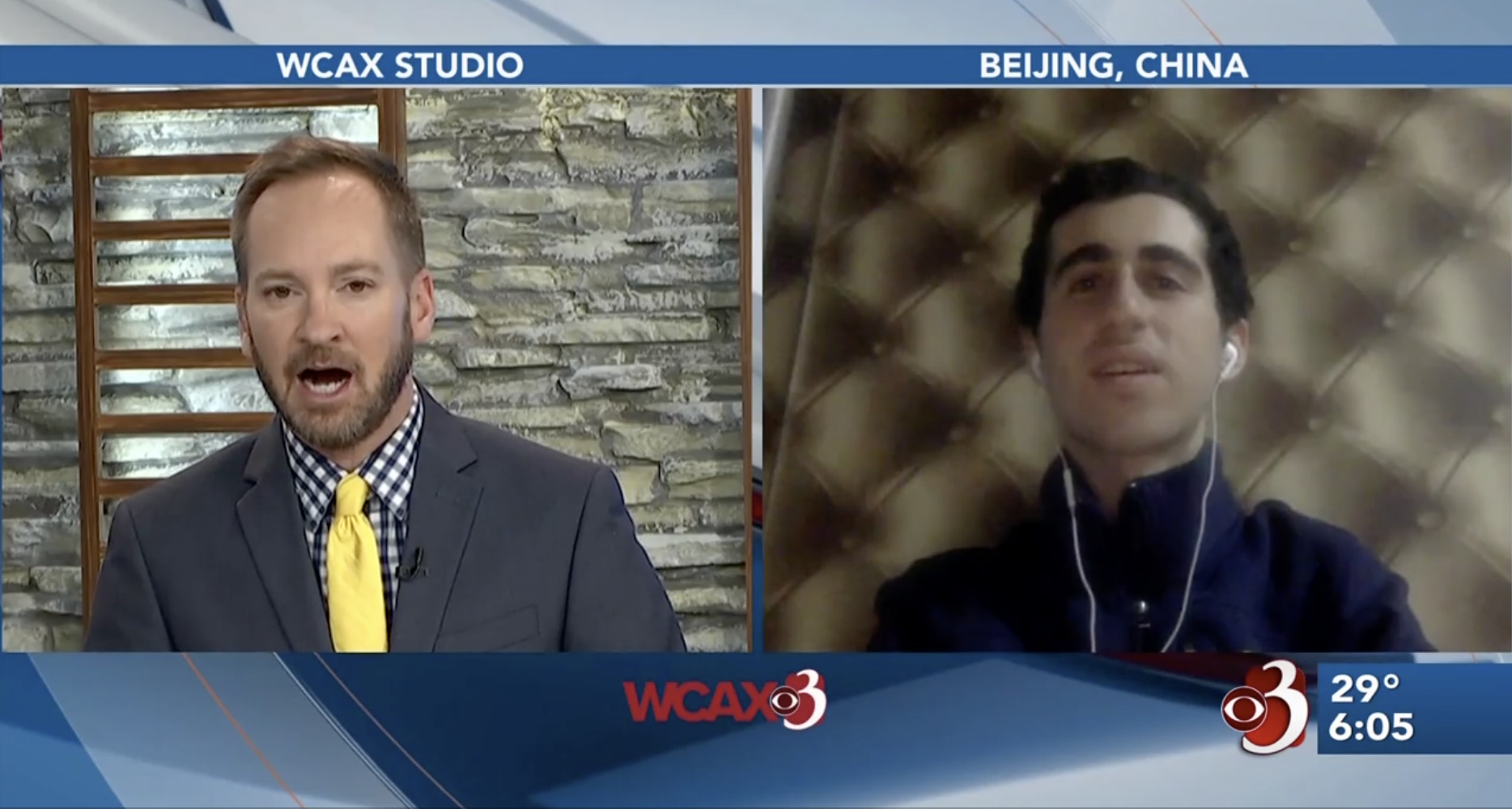 In mid-March, I created a spreadsheet to help keep track of American colleges suspending in-person instruction for the spring semester. While this project was relatively short-lived, it gained recognition and support from leaders in the national higher education landscape.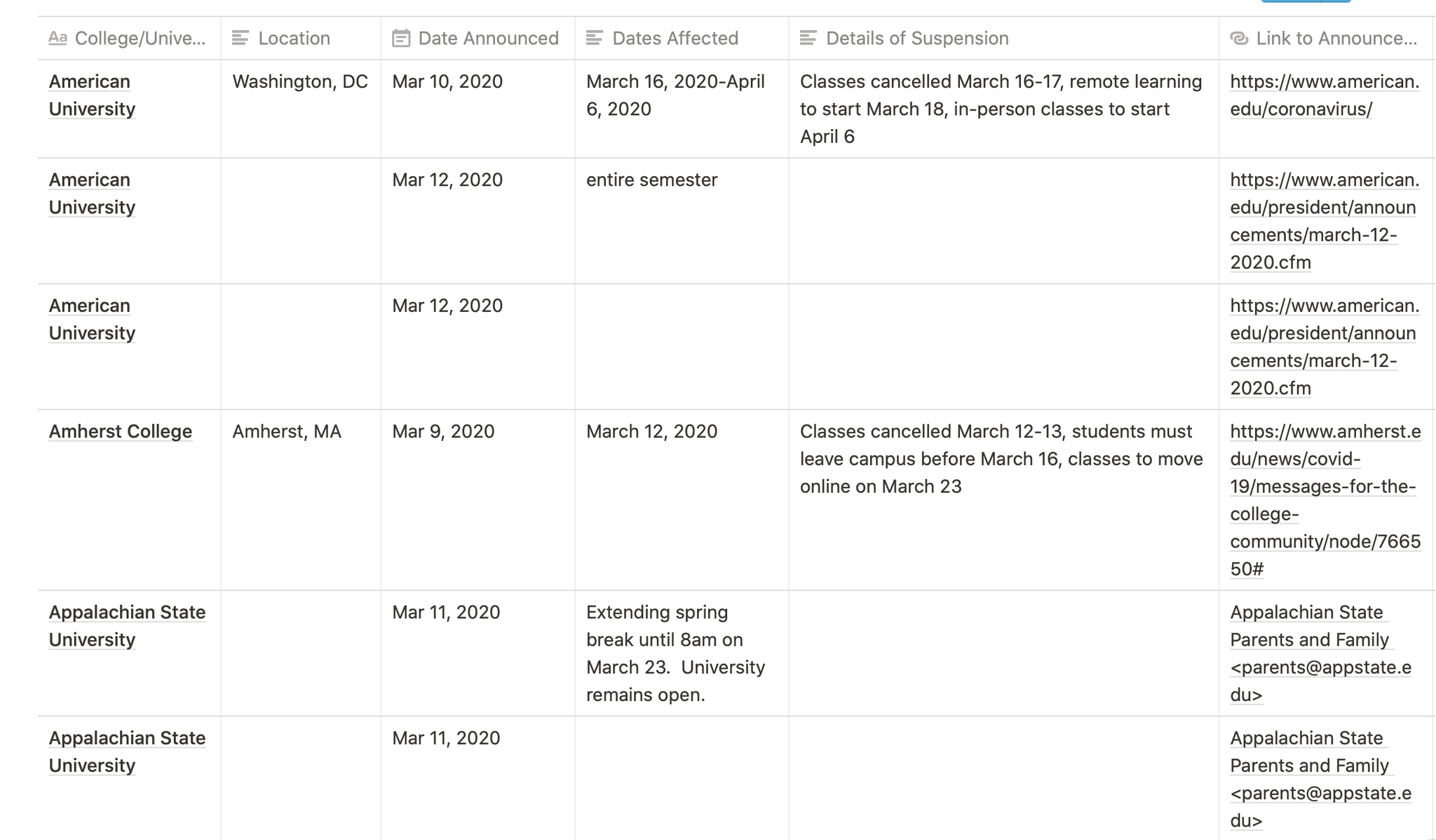 Throughout the spring, I organized a series of webinar discussions for over 60 student journalists at colleges nationwide, where we discussed how our newspapers' operations would change over the spring and developed story ideas and tips for covering colleges in a pandemic. The project was featured in an Inside Higher Ed article.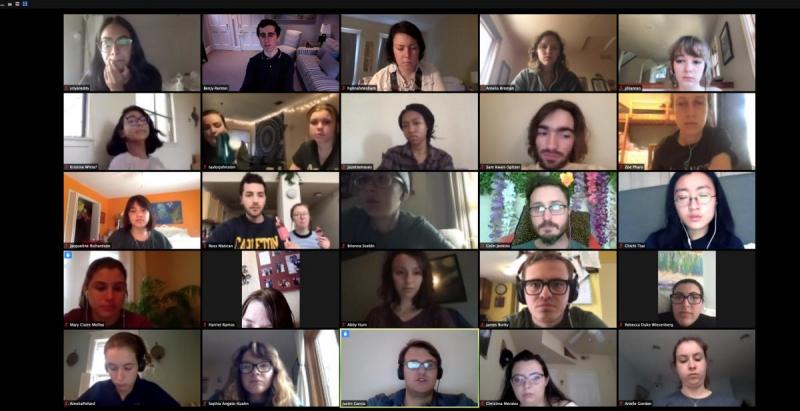 Since mid-April, I have continuously published a weekly newsletter, Where We Stand with Covid-19, delving into the latest national updates on the pandemic and its effects on higher education. Each week, I read up to 500 articles and pieces of information on the virus, including the most recent scientific studies and news reports. The newsletter currently has over 700 regular subscribers and is also read widely through the website and social media. I post the analysis throughout the week on Twitter, with a high proportion of the content and graphics created by me. I see data journalism as critical to enhancing our understanding of this rapidly changing pandemic and aim to provide the latest in facts and figures for my readers.

I am also a trained contact tracer certified by Johns Hopkins University.
In August, I co-authored a scientific paper with researchers at Caltech and Johns Hopkins University comparing Covid-19 testing plans at hundreds of universities nationwide. This paper was published on the preprint server MedRxiv and has been cited in The Atlantic, The Washington Post and The New York Times.
Additionally, in the last few months, my insights and reporting on the pandemic and higher education have been quoted in publications such as Bloomberg, Inside Higher Ed, The Chronicle of Higher Education and Axios. My research has been lauded by some of the nation's top scientists, higher education scholars and political strategists.
I have also partnered with Inside Higher Ed to create a map detailing changes to colleges' fall plans. This data collection effort is done in collaboration with their editorial team.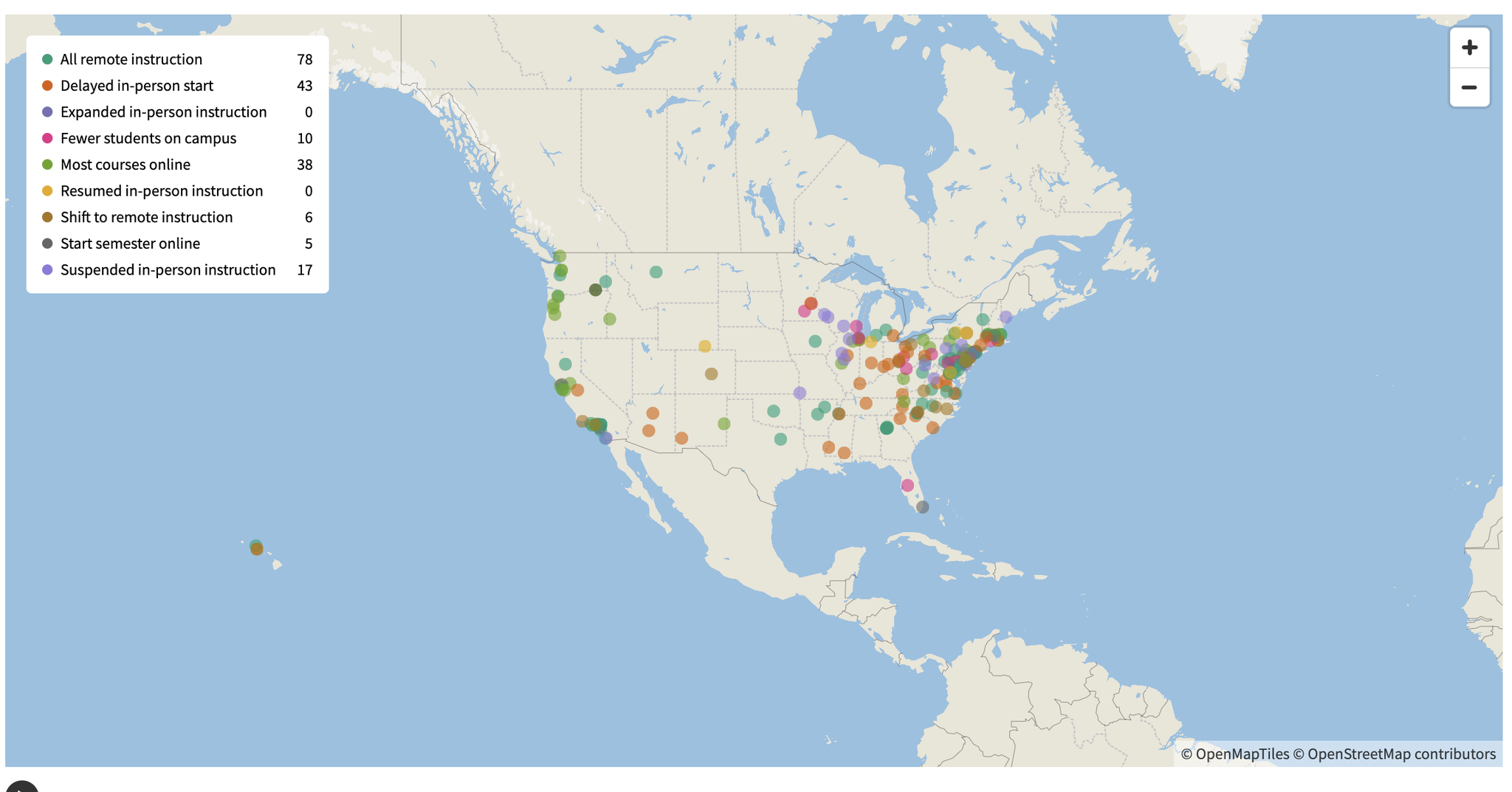 Every day, I aim to provide the highest quality data and information on the pandemic and higher education to my over 13,000 followers on Twitter. Going into the fall, I am continuing my collaboration with student journalists across the country to help track college outbreaks and latest developments. My newest project is a map that monitors rising case counts at over 80 colleges nationwide.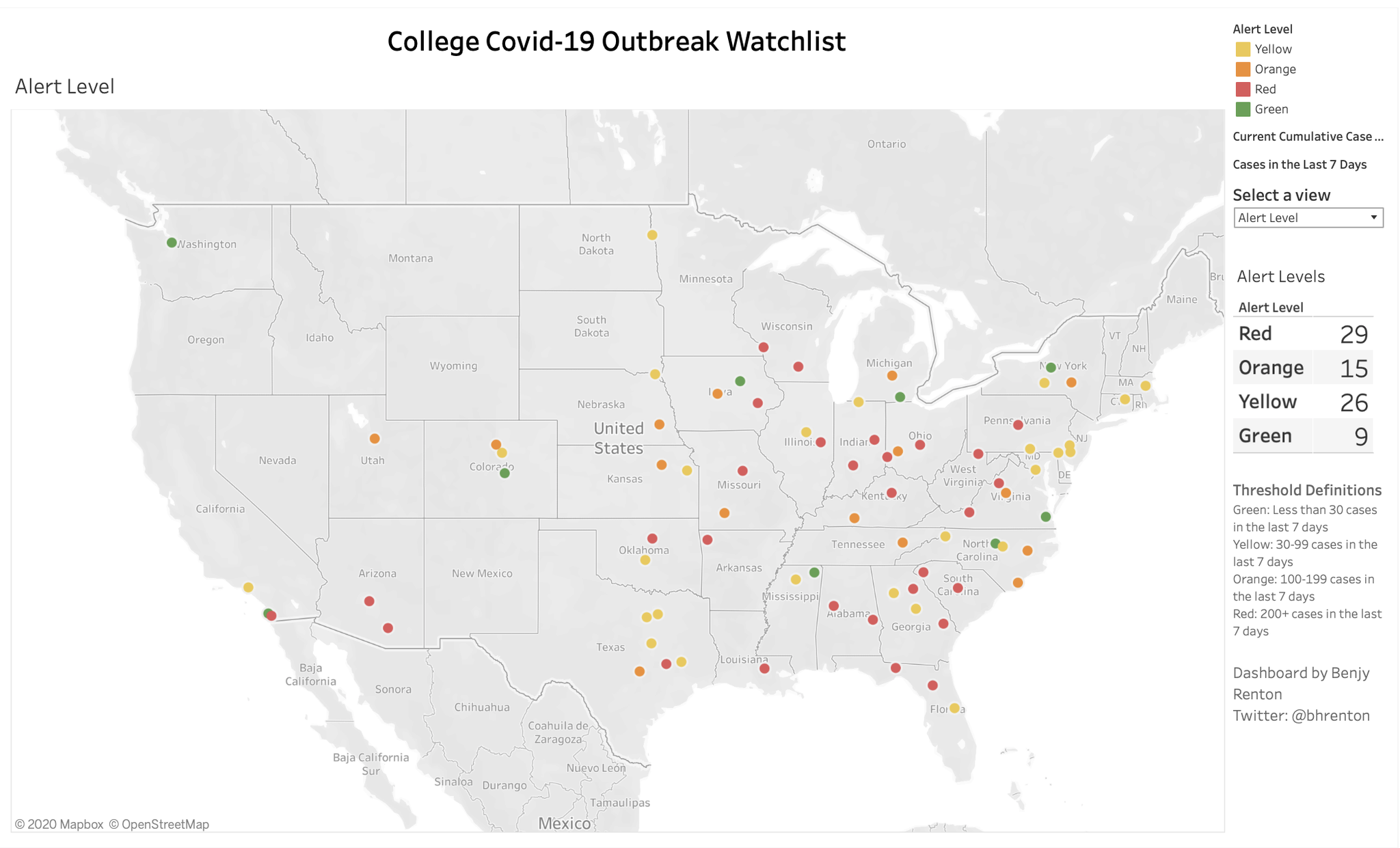 As the pandemic continued into the fall, my latest dashboard tracked rising case counts in counties with a large proportion of college students.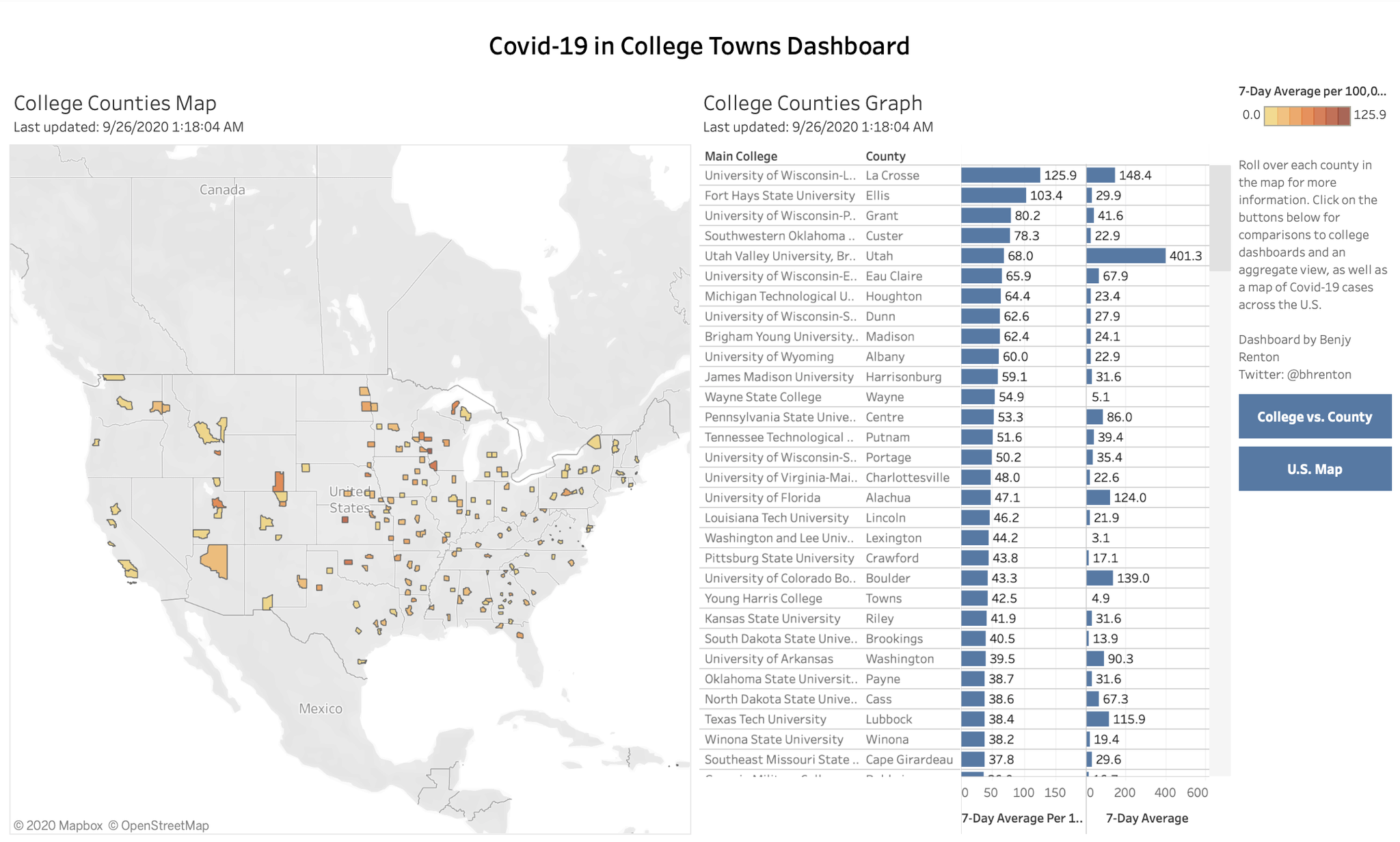 After learning about the White House outbreak, I created a tracker that aims to source public reports and trace contacts of the President over the week prior to his diagnosis. Teaming up with colleagues Peter Walker and Dr. Jesse O'Shea, the dashboard has garnered over 700,000 views and has been featured in Forbes and New York Magazine. Since we have launched the tracker, I have appeared on Democracy Now and Vermont's NBC5, in addition to being profiled in Seven Days.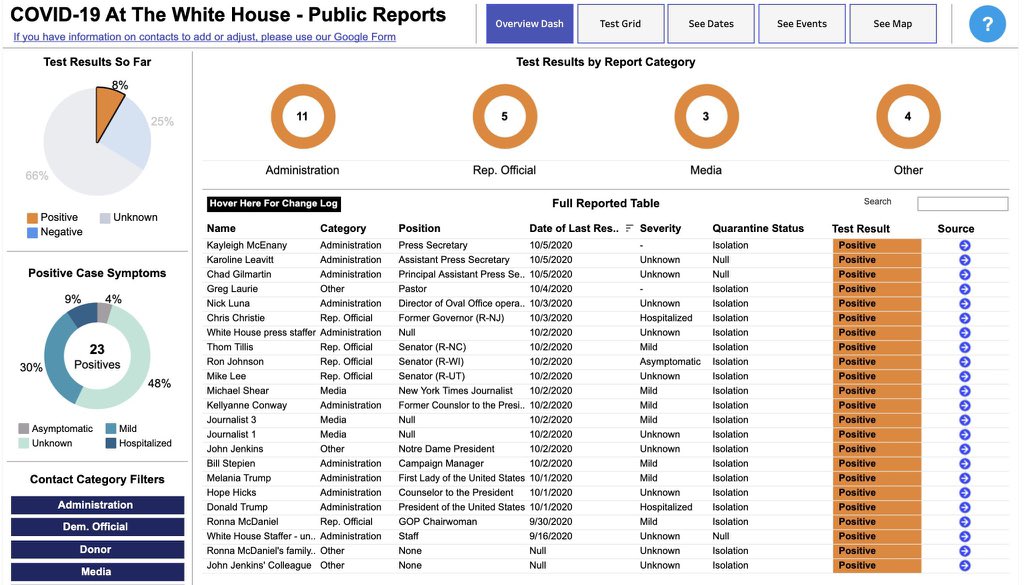 As vaccines being rolled out, I have created a national tracker which aggregates the allocated doses in all 64 distribution jurisdictions. It also maps the hospitals which will store the initial doses of the Pfizer vaccine.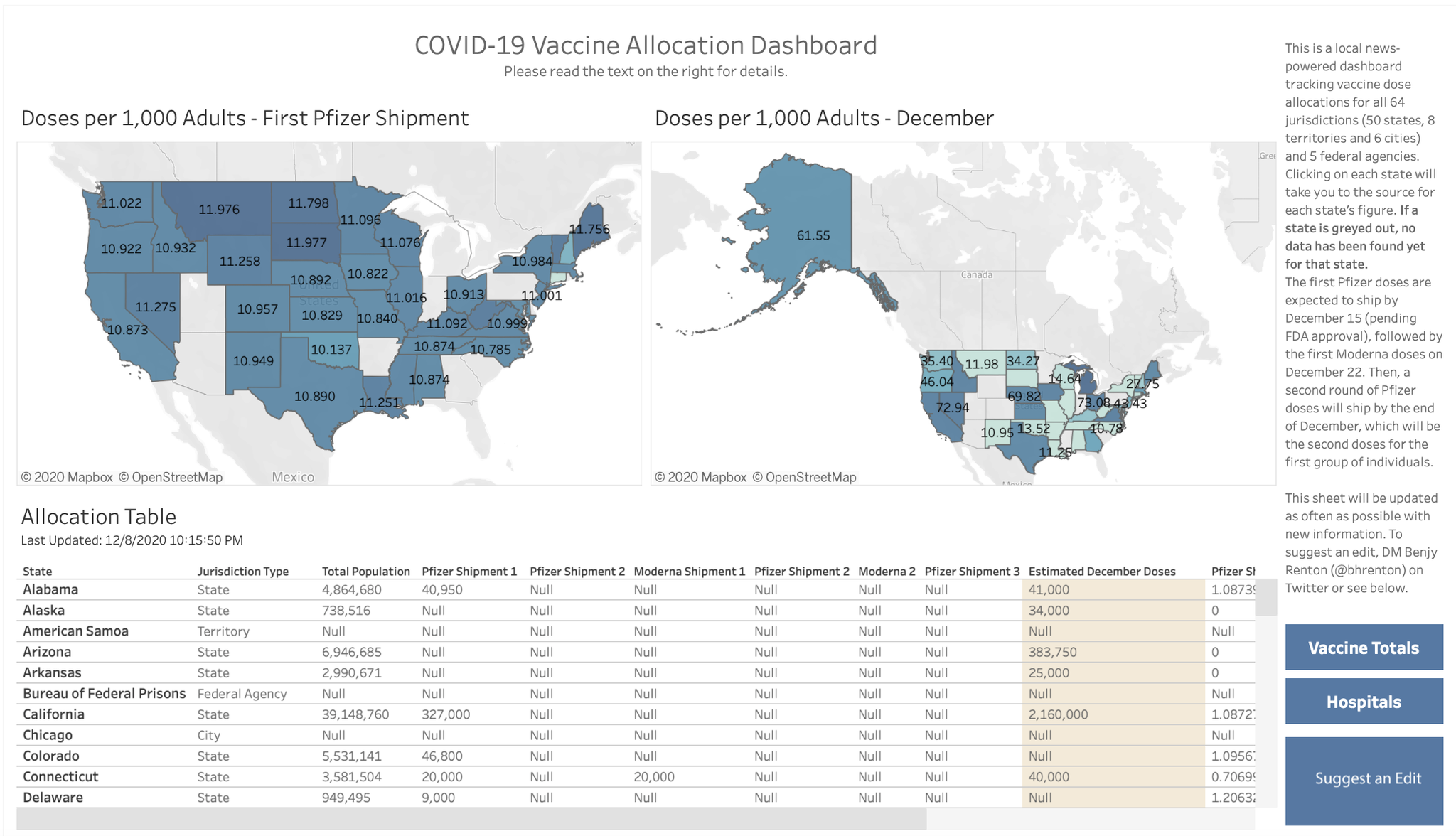 In mid-January I published a vaccination plan on Twitter, which uses a geographic analysis to best advise on where to place mass vaccination sites. At the invitation of editors, I adapted the piece for publication in Elemental, Medium's health and wellness site.
This pandemic is far from over, and I plan to continue my work in the months to come.